Live in Care in  Norwich and Norfolk
Being as independent as possible and in the comfort and security of your own home is what we all hope for as we get older. Our live in carers allow people to do just that. We provide round the clock skilled care and friendship and peace of mind to you and your family.
There are many circumstances in which an individual needs our round the clock care. Sometimes its short term, during a period of recuperation or to give a family carer a break. Sometimes the elderly or those with a physical or learning disability, sensory impairment or mental health problems need longer term or palliative care. One thing they have in common is the desire to retain their independence and stay in their own home with their own belongings around them.

Our Live-in Carers
Our live-in carers provide a viable alternative to residential accommodation in many circumstances, providing the support and assistance needed to help people stay safely and comfortably at home. Trained carers can be provided to respond to specific medical conditions.
You set the pace and make the house rules and define the level and pace of care you receive and remain in charge of your own lives. Our carers role is to support you and make your life easier.
NR Care has an extensive recruitment and training structure to ensure our clients receive the highest standards of care. All of our employees are subject to rigorous checking procedures and provided with on-going monitoring and support network.
UKCareGuide.co.uk offers information on choosing the right Live-in Carer, click here to find out more.
A live in carer will live in your home 24 hours a day; they will assist with all personal care needs, washing dressing, bathing, and toileting. They will also provide companionship and social interaction, cooking fresh meals, taking care of the home, they are able to offer basic household chores such as vacuuming/ polishing, changing / making beds, the live -in carers are also able to escort people on shopping trips / day trips out also if the individual would like to go on holiday, the live in carers are able to assist with this.
We are able to provide Live-in carers for respite of 7 days to continuing ongoing care. We have a very supportive management team who are always happy to assist with any queries, they will also come out and provide an initial assessment of your care needs and match an experienced live-in care with your requirements.
Privately Funding Care
NR Care are an affiliate member of SOLLA, a society that helps people and their families in finding trusted accredited financial advisers who understand financial needs in later life. A well-qualified financial adviser who is also somebody who understands the plans you need to make for your retirement years.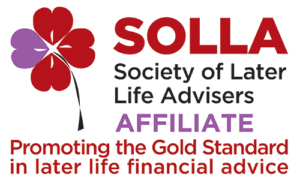 The complexities of the many decisions you or your family may need to face when looking at issues such as care funding matters or whether equity release is the right thing for you, need careful and considered advice. Financial advice should help you make clear and informed decisions knowing that you have had the information and choices presented to you in a way that helps you make the best choices and decisions for you or for a family member.
SOLLA helps you to find an adviser who is local and can help you explore what would work for you and where they are involved, your family too.
Get in Touch
If you or someone in your life could benefit from our care services, get in touch with us.
Call us on 01603 407976 or email admin@nrcare.co.uk and we will send you a free brochure explaining our services in full detail.
Accreditations & Partnerships