Send a Compliment
Our staff all work very hard to provide the best care possible, please send your compliments so we can reward their good work.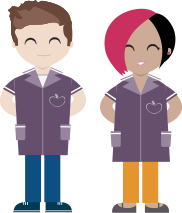 Our staff all try their hardest to provide the very best service they can, if there is anything you are especially happy with regarding  the service we have provided please get in touch to give us the chance to reward the carers involved.
You can
call us: 01603 407976
email us: admin@nrcare.co.uk
or fill in the form!
By submitting your information via the form you are giving us permission to contact you regarding your enquiry, we will not pass your details on to any third parties or use it for marketing purposes.